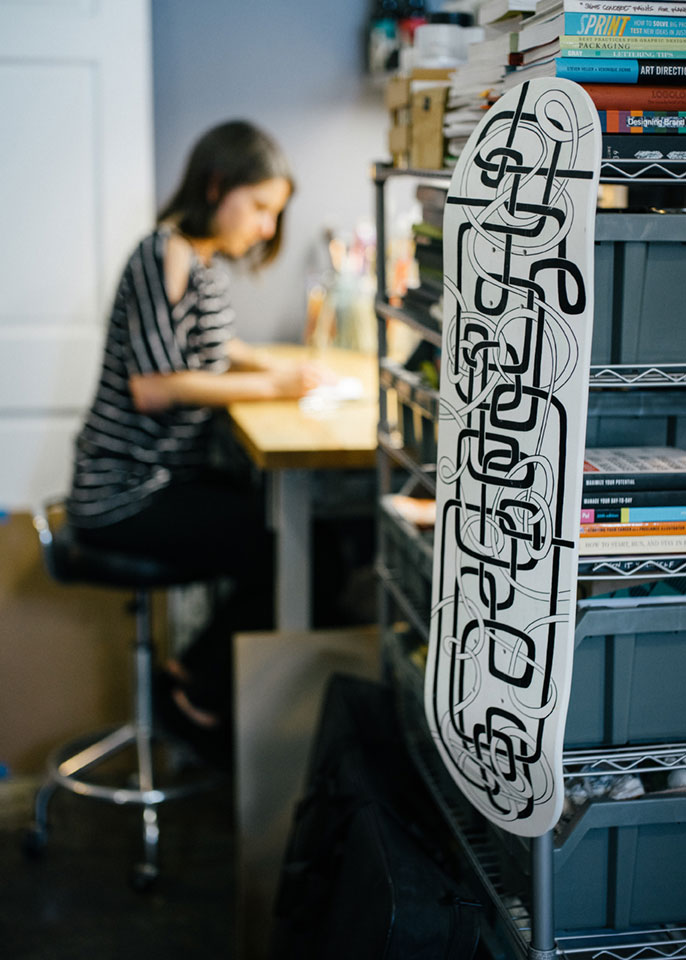 Photo by Michael Ash Smith (
@ashimagery
)
I paint murals that make this world a little more interesting and create patterns that will melt your mind.

Hi, I'm Debbie Clapper, and I'm a Boulder-based artist, muralist, [recovering] designer and mentor.
Drawing nearly every day since the age of 9, I have mastered the art of freehand drawing and painting without the aid of a ruler or straight edge. I have built a lush career around pattern illustration via my passion for abstract optical illusion art. Heavily inspired by M.C. Escher and graffiti, my work strives to inspire and ignite imagination in all who interact with it. For 18 years I ran an award-winning graphic design studio, and now I have shifted my focus to niche down into innovative surface design. My funky yet sophisticated works have brought life to brands such as Smartwool, BOA Technology, Hope Hummus, Rickshaw Bags and Pactimo. Want to add your company to this list?
Contact me
to discuss how we can partner together!
SPECIALIZATIONS
• Custom Pattern Design
• Interactive Art Installations (amazing for trade shows & events)
• Illustration
• Lettering
• Murals (commercial & residential)
• Pattern & Art Licensing
• Surface Design
• Textile Design
• Unique Branding & Packaging Projects
ONLINE FEATURES
Creative Chats Podcast with Mike Brennan Episode 23: Creative Chat with Debbie Clapper: Bring People Together Through Murals
A Little Buzzed Podcast Episode 17: Cultivating Creativity for Joy & Connection
A Little Buzzed Podcast Episode 14: Debbie's Creative Career Catapults by Saying Bye to the Impostor Syndrome
Voyage Denver Interview 2019
RiNo's Street Art Festival CRUSH WALLS Announces Artist Roster for 10th Anniversary 2019
24 Denver Restaurants, Breweries and Bars With Epic Murals 2019
16 Street Artists Not to Miss at CRUSH 2017
PUBLISHED IN
A Visual Encyclopedia
by
Brooklyn Art Library
Lines / Grids / Patterns Zine
by
Brooklyn Art Library
Repeat After Me
E-book by
Pattern People
AWARDS
2017 : Silver in 3D Packaging / Product for Clear Fork Cider Packaging :
The One Club for Creativity - Denver
2011 :
Silver in 3D Design for Parkside Band Press Kit
: The Art Director's Club of Denver